Rights Respecting School
This year we will be working towards maintaining the United Nations' 'Rights and Respecting Schools Gold Award'.
Brompton Community Primary School Receives Gold Rights Respecting School Award.
The assessors would like to thank the children, the Senior Leadership Team, staff and governors for their warm welcome to the school, for the opportunity to speak with adults and children during the assessment and for the detailed evidence provided to support the process. Prior to the assessment visit, the school completed a comprehensive School Evaluation: Gold form.
It was evident that children's rights are embedded across the school and underpin every facet of school life. The Headteacher explained how children's rights and the school's 'legacy' drivers, to leave school and Brompton a better place, go hand in hand "it's what we are, we are passionate about the child and this (RRS) happens with the child."
Particular strengths of the school include:
A fun and engaging approach to the CRC that means children of all ages understand their rights and can relate them to everyday life.
Strong focus on pupil voice that allows children to shape the curriculum and have a real say in school improvement.
The whole school focus on litter which has led to children being champions for change and playing an active role in their community.
Brompton expands the walking bus with a wonderful walking week!
As many of you may know we have had a walking bus each Friday since Summer last year. This has been a huge success both for children joining us and adults. For National Walk to School week this year we have had a very successful week walking each day helping to reduce air pollution while enjoying the sunshine! This has been a whole school and community effort including staff, parents and children from all year groups. Thank you for once again for supporting us in making that difference on the global issue of pollution!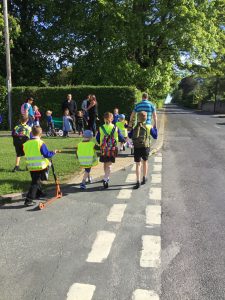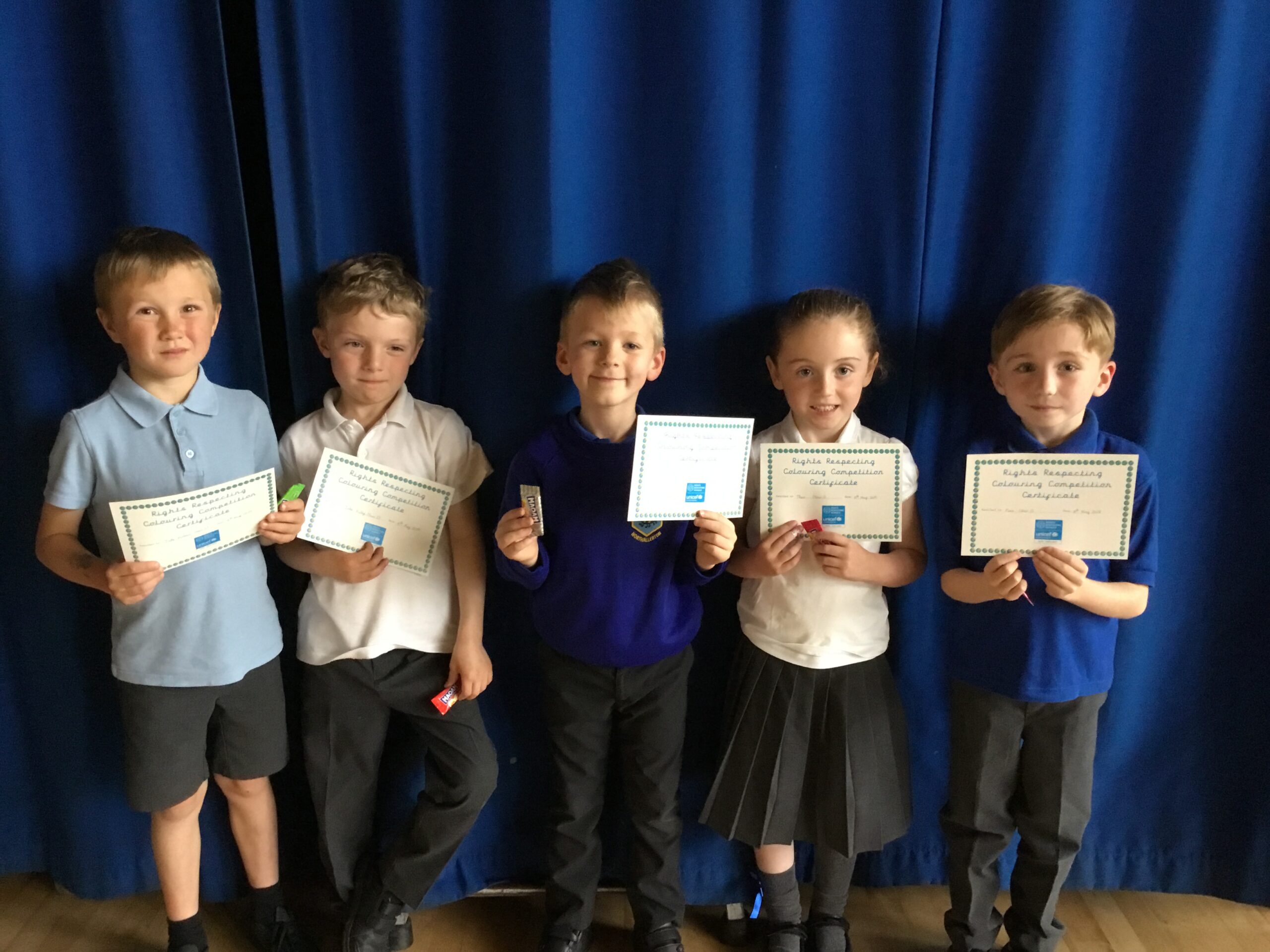 Brompton's Children's Rights Colouring competition
Just before Easter all pupils were set a colouring challenge.
KS1 and EYFS pupils were given a colouring page to complete and KS2 had to design their own poster selecting the rights they wanted to display.
We collected them in on the first week back and our Steering group held a democratic vote and selected the winners. The winners were shared in a whole school assembly and the work is displayed on our board within the hall.
Well done to all children who entered and stood out for their wonderful talent of colouring and shared their opinions with us all.
Brompton's Monthly Litter picks begin!
After such a successful first litter pick back in November, our Rights Respecting Steering group held a class vote on what our school would like to take action with next. The children came up with three options which were;
Extra recycling and changing straws
Monthly litter picks
Increasing our walking bus
Each class then carried out a democratic vote. The result was unanimous. The children want to carry out a monthly litter pick to continue making and difference to land pollution in our local community of Brompton. We are going to pick up litter at three locations in Brompton including; Brompton Greens and park areas. These will take place between 1:30 – 2:30pm on the following dates;
Wednesday 1st May 2019         Wednesday 5th June 2019         Wednesday 3rd July 2019
We would like your help to make Brompton a better place, free from land pollution. If you would like to join us in litter picking on any of the above dates please let us know by email on admin@brompton.n-yorks.sch.uk or calling the school office.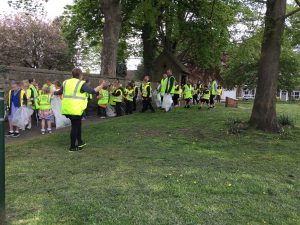 Children's Rights
As part of our Rights Respecting Journey each class discussed what Children's rights means to them.
KS1 explained some of the rights they have.
KS2 children explained what having rights means to them.
Keep watching our page and watch our Rights Respecting journey continue.
Brompton Community Primary School has made a difference!
Children, parents and the local community were welcomed to join us on our Litter pick which helped leave Brompton a better place. We carried out this project as part of our Rights Respecting School work under the Outright campaign based upon Article 24: You have the right to the best health care possible, safe water to drink, nutritious food, a clean and safe environment, and information to help you stay well. This story was shared in the Northern Echo newspaper and is on their website. We have received many letters from the local community and Local government supporting our project. Many thanks for all your support and help. The children once again were amazing!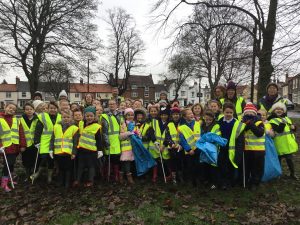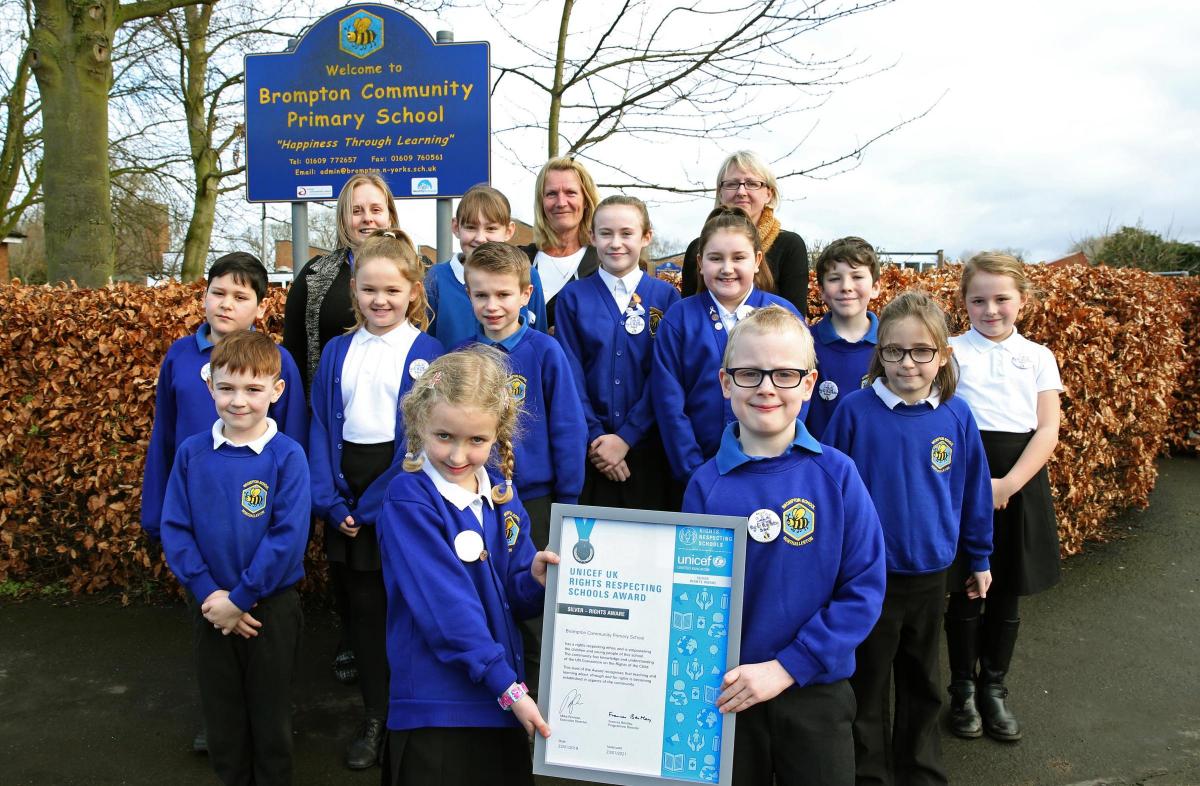 BROMPTON Community Primary School has become the first in Northallerton to win recognition from Unicef for its work promoting pupils' rights.
The school has received a Silver: Rights Aware, Rights Respecting School Award from Unicef UK and now have their sights set on gold.
The award is granted to schools that show commitment to promoting children's rights and encouraging everyone to respect the rights of others. Schools earning the Silver Award have to show they are embedding the principles of the UN Convention on the Rights of the Child into its ethos and curriculum. Unicef's Rights Respecting Schools programme director, Frances Bestley, said: "Children at Brompton Community Primary School have shown a really good grasp of the Convention and a strong understanding of the wider world."